Innocent Drinks taps Chinese market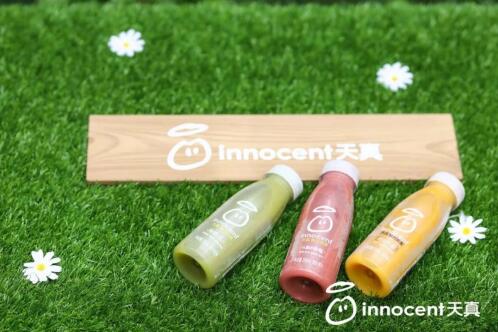 United Kingdom-based healthy juice and smoothie play Innocent Drinks recently entered the Chinese juice market with three new flavored smoothie flavors to appeal to more health-conscious consumers.
The company's smoothie products, owned by Coca-Cola since 2013, have been available at leading convenience stores and supermarkets in Shanghai and other cities in East China since last month.
Their distribution channels include top retailers such as Hema Fresh, Lawson convenience stores, Ole, City Super, City Shop and G-super in Shanghai, Zhejiang province's Hangzhou and Ningbo, and Jiangsu province's Suzhou and Nanjing.
Innocent Drinks has also collaborated with food service channels to sell their wares at cafes. It will enter new urban markets when its current presence is further enhanced, Innocent Drinks said.
As a new category in the juice sector, smoothies by Innocent Drinks mainly sell in smaller bottles of 250 milliliters and are priced at about 19.9 yuan ($2.85) each. Its fresh smoothies have shelf lives of 45 days and thus require cold chain storage logistics.
"We are actually creating a new category under the 100-percent juice sector," Jocelyn Zhao, country manager of Innocent Drinks in China, said earlier at the launch event.
Due to COVID-19, healthy concepts have become even more important for Chinese consumers. Innocent Drinks therefore sees unprecedented opportunities, the company said.
Li Chen, deputy director of the food and beverage sector at Mintel, a UK-based research firm, said fruit smoothies as a new category have both challenges and opportunities in China.
"Its healthy concepts mixed with trendy lifestyles will bring in a great number of Generation Z consumers, most visible among those with overseas education backgrounds," Li said.
However, due to lack of experience blending fruits and vegetables at home, Chinese consumers will take more time to cultivate such taste and drinking habits in smoothies, she said.
Efforts should be made to encourage repeat purchases of the new products given the relatively high production costs due to cold chain logistics and real ingredient requirements.
Main players in the domestic juice market in 2018 were the Coca-Cola Co, which took up 11.5 percent of market share, followed by Tingyi Holdings Ltd at 4.6 percent and Uni-President China Holdings Ltd at 2.9 percent.
Mintel research said the domestic juice market was estimated at 112.0 billion yuan and 14,058 million liters by the end of 2019.
Over the next four years, the category sales value is projected to experience a steady increase at 3.6 percent annually, reaching 133.6 billion yuan in 2024.
The juice category mainly consists of juice drinks and pure juice. The juice drinks segment, which has a larger share, is predicted to shrink both in value and volume. Both nectars and pure juices will see positive growth over the next five years, Mintel added.
The report said Chinese consumers are increasingly health-conscious, with up to 75 percent of juice consumers valuing nutrition and 61 percent of users saying the relative content of fruits or vegetables matters when choosing juice products.