Xinjiang Uygur sees big influx of visitors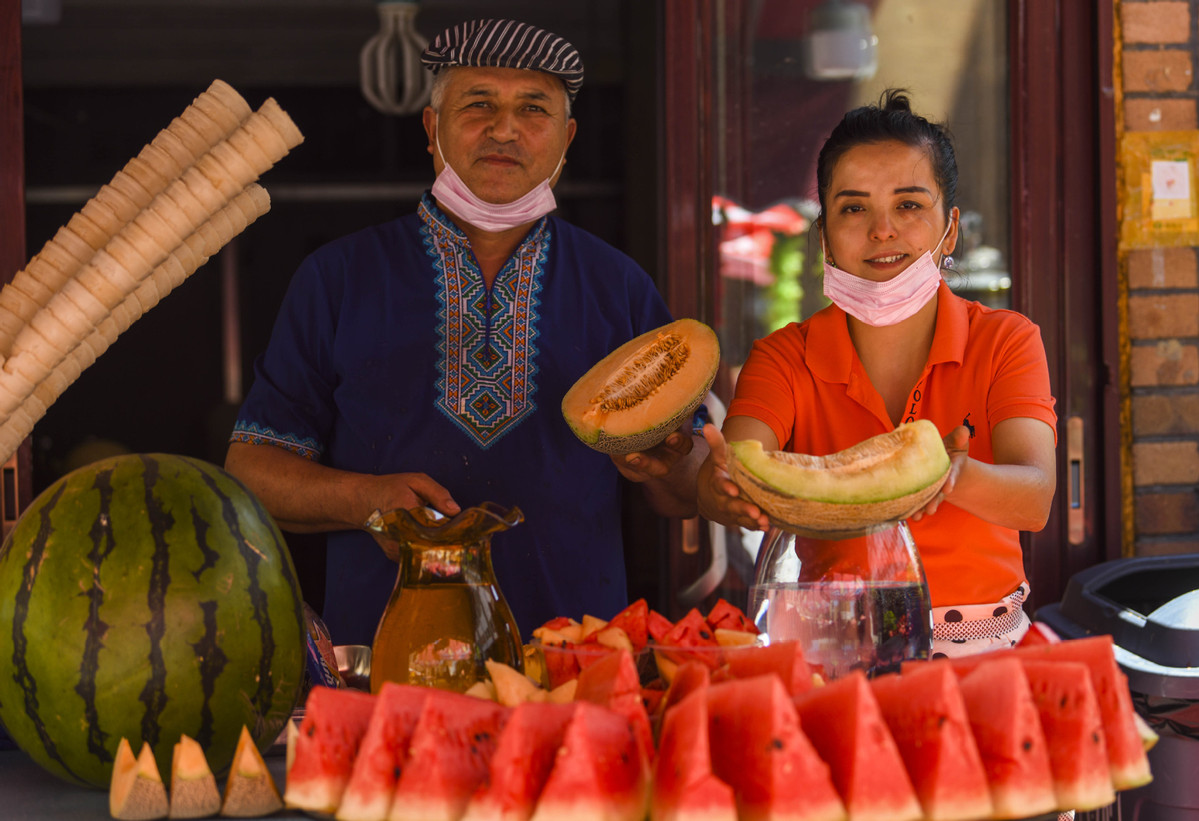 The Xinjiang Uygur autonomous region experienced a travel boom from January to June, and the growth is projected to continue through the rest of 2019, according to a recent report by the region's government.
The report said that in the first half of 2019, the region received about 76 million visits, up 46 per-cent year-on-year. Revenue generated by tourism exceeded 115 billion yuan ($16 billion), registering an increase of about 48 percent over the same period last year.
Urumqi, Ili Kazak autonomous prefecture and Changji Hui autonomous prefecture were the three hottest destinations for travelers in the past half year. Year-on-year, Urumqi saw a 56 percent increase in travelers, Ili Kazak saw 81 per-cent, and Changji Hui 46 percent.
Domestic travelers accounted for 98 percent of those visiting the region, while the top three sources of overseas visitors were Kazakhstan, Russia and Mongolia.
According to the report, tourism will maintain high-speed growth of 40 percent in the next half year thanks to stable public security, enhanced infrastructure construction and flourishing winter tourism.
Zhang Xiaoyu, general secretary of the Xinjiang Tourism Association, said that winter used to be the slack season for Xinjiang because of the rather low temperatures and heavy snow.
"Numerous scenic spots were shut down when winter came, but they grew to be new attractions to travelers thanks to the popularity of winter tourism," he said.
In February, 351 attractions were available to travelers, much more than the 69 that opened around that time last year, according to the report.
Scenic spots also saw an increase in travelers during the winter. Zhang said that the region offers diversified entertainment to travelers during the season.
"In the southern part, people can join a desert exploration event in winter that is hard to carry out in the summer sun," he said. "Skiing and hot springs are popular choices for travelers visiting the northern areas."
The region, however, still faces challenges because of insufficient tour products, inconvenient transportation, a shortage of talent and insufficient planning and management, according to the report.
"Talent is the main problem," Zhang said. "Tour guides and management staff are in high demand. Also, there are few training courses available to people in the tourism industry. We need people to bring new ideas to help promote the region's tourism development."
Mao Weihua contributed to this story.